Most of us tend to choose a web browser and stick with it for years. It can be hard to break away from your comfort zone – especially when you've become used to its quirks – but trying a different browser can greatly improve your experience on the web.
Top Web Browser Of 2018: The web browser is by far the most important piece of software on your PC—at least for most users. Unless you're at workstation crunching numbers or editing the next Star Wars you probably spend the majority of your computer time staring at a web app or a website.So here is the list of Top Web Browser Of 2018.
 Top Web Browser Of 2018
Best Web Browser for Windows 10.
Chrome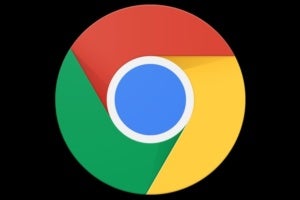 Chrome isn't quite as simplistic as it once was, but it's still very easy to use. There isn't much to Chrome except a huge URL bar—known as the OmniBar—plus a space for extensions, a bookmarking icon, tabs, and that's it.
Yet Google still finds a way to hide all kinds of features inside the browser, including deep integration with Google's services. This allows you to sync your bookmarks, passwords, open tabs, and more across devices. Chrome also has multi-account support if you need it on a family machine, a built-in PDF viewer, built-in Google Translate functionality, a task manager, and the always handy Paste and go context menu item.This is the best web browser for windows 10.
Best Web Browser for Mac
Safari
Score: 9/10
Safari has been the built-in browser supplied with macOS/Mac OS X for more than a decade now. In that time it's evolved from being notoriously underpowered and painful to use to become one of the top-flight web browsers.
And because Safari is preinstalled on iPhones and iPads – and must remain the default browser on those devices, unless you jailbreak – it's also one of the world's most widely used browsers.
Where Safari excels, and where no other browser even comes close to competing, is in its integration with macOS. No other browser offers access to the Keychain, for example, providing a centralized way to store and sync passwords across your Apple devices. Safari syncs with iCloud Bookmarks and has been optimized for macOS so that it uses the least possible power.
This latter feature really does make a difference if you're using some form of MacBook. We estimate that using Safari can lead to as much as an extra hour or two of browsing on one battery charge compared to using something like Google Chrome, for example.
Performance is pretty excellent too, and the old complaints about a subpar experience are simply no longer true.
When we tested Safari 10, the JetStream benchmark threw out an impressive score of 192.75. Now in Safari 11 that score is an astonishing 237.33 – way ahead of the competition, and while the Octane benchmark score was slightly more average in Safari 10, in Safari 11 the Octane score is 37289 – higher than the other browsers tested!
Safari 11 will also stop cookies from tracking you – which should mean that you don't see ads everywhere relating to the holiday you were thinking of booking. In practical terms, this should speed up what goes on in the background when you visit a page and all the trackers associated with each ad start clambering for your information.This is the best web browser for mac.
Fastest Web Browser for Windows 10
Opera
Score: 8/10
First impressions of Opera are that it's fast. Rather like when computers are shown in movies and TV shows, pages load in the blink of an eye, and scrolling is smooth and unhindered.
As with Chrome, mind you, Opera's scores in our most recent roundup of testing weren't as impressive as Safari 11: its JetStream benchmark score of 171.43 leaves it some way behind Safari's 237.33. The Octane benchmark of 32,562 places it in third place behind Google's Chrome.
The good performance is entirely understandable because, like Vivaldi, Opera is yet another browser based on the same Blink rendering engine as Google Chrome.
Like Vivaldi (below), Opera can also utilize Chrome extensions although only if you first install a special compatibility extension. Opera has its own extensive library of native extensions in any case, which cover needs such as ad and tracker cookie blocking.
If you've been using computers for more than a decade the start of the previous paragraph might have made you scratch your head. Isn't the whole point of Opera that it uses its own browser engine? Well, it did until a few years ago.
At that point, the futility of competing against Google and Microsoft must have finally got to the Opera head honchos and they abandoned it, preferring instead to build an entirely new browser on top of Blink (or WebKit, as it was back then).
And the Opera developers are still in the process of building the new Opera, with features being added in as time goes on, although you still get the basics of syncing, private browsing, and tab management. Unique to Opera is a curated news feed and a useful download manager, both of which are selected from the new tab screen.
Turbo mode attempts to reduce your bandwidth usage by sending any web pages you request compressed directly from Opera's servers, while a complete, free virtual private network (VPN) feature guarantees privacy and security if you're using your computer out and about.
The look and feel are also pleasingly basic, giving Opera a stripped-down and lean feel. Opera has now added themes, and it's possible to change the background image for new tabs.FASTEST WEB BROWSER FOR WINDOWS 10
Best Web Browser For Android
Samsung Internet Browser.
We feel a little dirty putting an OEM browser on a best Android browsers list. However, Samsung Internet Browser is surprisingly good. It features swipe gestures, plug-ins, a quick menu, and some Material Design elements. Some of the plug-ins even allow for ad-blocking. There are also features for things like Amazon shopping, online shopping in general, and support for 360-degree video. This is likely the browser many Samsung phone owners see before they make Chrome their default. The app is labeled as beta. However, it's more stable than some non-beta browsers even on this list. No, Samsung did not pay us to put this here.This is the Best Web Browser For Android
 Uc Browser Mini: Best Web Browser For Android
UC Browser is one of the more powerful and popular Android browsers. However, UC Browser Mini has our heart right now. It's technically an Android Go app. However, unlike many, this one is available to most devices in most regions. It features a small install size, night mode, incognito mode, gesture control, and some additional features. It's kind of like a version of UC Browser that's scaled back in a good way. Plus, it's free with no in-app purchases. It's a good choice for those looking for a small, simple browser with a few extra perks.The is also the Best Web Browser For Android
Chrome Vs FireFox
Mozilla Firefox
Firefox is back after a total overhaul and has retaken its crown
Very fast
Light on system resources
Strong privacy tools
Firefox has just received its biggest update in 13 years, and it's so impressive, it's propelled the browser to the top of our list.
Firefox has always been known for its flexibility and support for extensions, but in recent years it had started to lag behind the competition in terms of speed. Firefox Quantum, released in late 2017 represented a total overhaul of the browser's code base, with speeds now comparable with Google Chrome. That's not just on top-end computers, either – the new Firefox makes frugal use of RAM, even with masses of tabs open.
Firefox also scores serious points when it comes to privacy. Mozilla is a non-profit organisation, which means it doesn't have the same impetus to sell your data as some other browser developers.
Quantum also introduced a new system for extensions that prevents rogue developers making malicious changes to the browser's internal code.
It's not always the absolute fastest – for some pages Chrome still has the edge, as Mozilla's own video demonstrates – but the new Firefox has come out swinging and is our pick for the best web browser of 2018.
Google Chrome
If your system has the resources, Chrome is 2018's best browser
Fast performance
Infinitely expandable
Resource-hungry
With Chrome, Google has built an extendable, efficient browser that deserves its place at the top of the browser rankings. According to w3schools' browser trend analysis, its user base is only rising, even as Microsoft Edge's install numbers are presumably growing. Why? Well, it's cross-platform, incredibly stable, brilliantly presented to take up the minimum of screen space, and just about the nicest browse,r there is to use.
Its wide range of easily obtained and installed extensions mean you can really make it your own, and there's support for parental controls and a huge range of tweaks and settings to ensure maximum efficiency.
But there are downsides, and potentially big ones. It's among the heaviest browsers in terms of resource use, so it's not brilliant on machines with limited RAM, and its performance doesn't quite match up to others in benchmarking terms. And with Google's tentacles running through it, you might be uncomfortable with the ways in which your browsing data may be used.
These were the list of best web browser for 2018 hope you liked it and if you do then consider subscribing and follow us on social media.